Moderne Biotechnologie ist omnipresent
Freitag, 30. September 2022
Graz und St. Pölten
"Life is Science" in a Digital World
Die European Researchers' Night ist eine Veranstaltung, die einmal jährlich europaweit gleichzeitig stattfindet und die Öffentlichkeit dazu einlädt, in den Alltag von Forschungsinstitutionen hinein zu schnuppern. Das Austrian Centre of Industrial Biotechnology (acib) und die FH St. Pölten werden dieses Jahr gemeinsam ein Mitmachevent für Groß und Klein, für Alt und Jung, für deine Schulklasse und für die ganze Familie auf die Beine stellen.
3.10.2022, ab 16:00
ZETA
Zetaplatz 1
8501 Lieboch
Zukunftsmarkt "Alternative Proteine"
Der Markt für vegetarische und vegane Produkte nimmt jährlich zweistellig zu. Vorbei sind die Zeiten, in denen zu einer vollwertigen Mahlzeit unbedingt Fleisch gehörte. Europaweit gibt es eine klare Verschiebung hin zu einer pflanzlichen Ernährung, die Nachfrage nach innovativen Proteinalternativen steigt. Nachhaltige Ernährungsformen sowie Fleischersatzprodukte gewinnen an Bedeutung.
18.10.2022, ab 15:30
Makerspace Carinthia
Lastenstraße 26
9020 Klagenfurt
Gemeinsam sind wir mehr. Wo könnte dieser Leitsatz besser passen als bei Innovationsprozessen? "Business as usual" war gestern, Innovation ist heute. Doch was bedeutet Innovation? Das Fachgebiet der Biotechnologie bietet die ideale Spielwiese für Innovationen in unterschiedlichsten Bereichen. Ob Klimawandel, Gesundheitskrisen, Nahrungsmittel-Engpässe oder Ressourcenknappheit – die Biotechnologie kennt Lösungen …
14th – 16th November 2022
Graz, Austria
European Summit of industrial biotechnology
You are active in industrial biotechnology and you are looking for something special? You always thought of an event that not only covers science but also deals with industrial needs and hopes, economic demands, funding resources or political aspirations and still leaves space for networking and recreation? The European Summit of Industrial Biotechnology (esib) is the European communication platform for industrial biotechnology.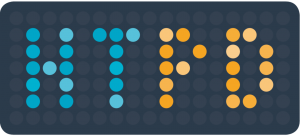 2023: Date to be announced
Vienna, Austria
High Throughput screening & Process development
Biotech industry has adopted HT screening in micro well plates as process development tools but still the major question remains on how the process can be optimised, so that it is representative of the large scale. Conversely what are the criteria for scaling-up the process developed at the microscale to large scale systems?